Call us today 877-507-6242
Help for

Adults

pioneers in providing adult treatment services since 1986
Social Model Recovery Systems, Inc. has been a pioneer in providing adult treatment services since 1986. Three of the four adult programs address both mental health and substance use issues simultaneously; these co-occurring disorders present unique challenges that can be met and treated successfully. We offer a continuum of care from residential treatment at River Community to the support of the Wellness Center. Day treatment, partial day treatment and outpatient services for those with co-occurring disorders are available at River Community Covina. Outpatient services for substance abuse or mental health issues are available at Pasadena Council on Alcoholism and Drug Dependence; outpatient services for substance abuse only are provided at Mid Valley Outpatient. Residential substance abuse treatment services for women and women and children are provided at Mariposa as well as Stepping Stones; residential services for men are provided at Omni Center.
Help for

Adolescents

providing adolescent treatment services since 1992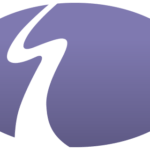 Pasadena Council on Alcoholism and Drug Dependence
River Community is a unique treatment program providing recovery services to people with concurrent mental health and chemical dependency problems.
READ MORE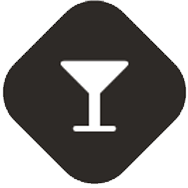 Alcohol & Other Drugs Use In Adolescents
Studies indicate that young people begin experimenting with alcohol and other drugs because of curiosity and peer pressure.
READ MORE
Prevention

Services

Our mission is to engage the most vulnerable populations to challenge systemic conditions and social disparities that threaten a healthy environment.
The multi-faceted needs of a community are unique and complex, and require strong measures to address them. To this end, SMRS devotes an entire department aimed solely at lessening the harms related to alcohol and other drugs (AOD). Utilizing the US Department of Health and Human Services, Substance Abuse and Mental Health Services Administration's recognized science-based principles, SMRS (through its Prevention Department) employs a range of social-organizing strategies to address institutional, social as well as other health concerns.
Prevention is first and foremost about partnerships; it is about motivating community members to seek and achieve policy and normative changes in local institutions. Prevention is an integral part of a continuum of care that includes intervention and treatment/recovery. Experience has shown that the proper application of prevention strategies impact all members of the community, those who have never consumed as well as those recovering from substance abuse. Our prevention programs utilize a broad array of community organizing and learning activities including skill development, community involvement, AOD-free alternative activities, cultural awareness, land-use understanding, neighborhood assessment, and action plan development and execution as well as civic participation.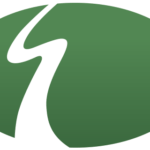 United Coalition East
Los Angeles, CA
Provides targeted outreach in the Central City East area
of downtown Los Angeles, commonly known as "skid row."
READ MORE
APPROACH TO TREATMENT
Social Model Recovery Systems ascribes to the principles and practices of social rehabilitation.
READ MORE
APPROACH TO TREATMENT
The social rehabilitation approach is one in which addiction is viewed as being centered in the reciprocal relationship between the individual and his/her surrounding social unit.
GUIDELINES FOR ADMISSION
Guidelines for admission to Social Model Recovery System various treatment programs.
READ MORE
GUIDELINES FOR ADMISSION
The following are some of the guidelines for admission into our treatment programs:
Symptoms of mental health and chemical dependency problems.
Documented willingness to participate in a recovery program.
Any non exclusionary pre-existing medical problems will need a medical clearance from the potential resident's attending physician.